Thanks for printing! Don't forget to come back to Kavali Plastic Surgery and Skin Renewal Center for fresh articles!
Metamorphosis for your Mind, Body & Soul
Face
Confidence is Beautiful
We're here to help you be your best "you", with a full range of options for facial rejuvenation.
Back
Body & After-Weight Loss Contouring
Just Right for You
Whatever your problem area may be, Dr. Kavali will tailor a plan that's just right for you. Body confidence is her expertise.
Body Sculpting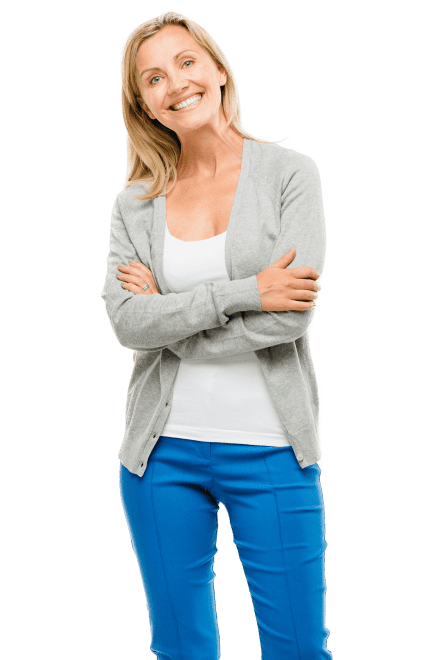 After Weight Loss Contouring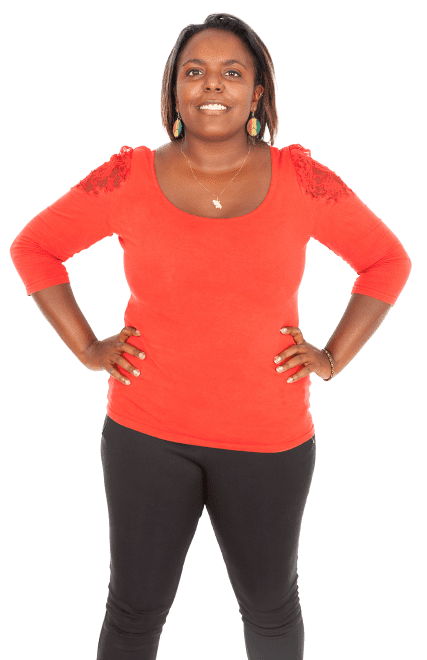 Back
Men
Tailored for the Male Physique
Keep your edge, and just lose the lines and love handles. Men should feel good about looking great.
Back
Face
Tailored for Men
Lose your lines, keep your edge.
Back
Juvederm Voluma and Volbella SALE in APRIL plus an additional $100 off for the first 10 who purchase!

Juvederm Voluma and Volbella
SALE in APRIL
plus an additional $100 off
for the first 10 who purchase!

Voluma Sale: $1600 for 2 syringes in April (normally $1800, save $200), but just $1500 for those first 10 patients with the extra $100 rebate!
Volbella Sale, $699 for 2 syringes (normally $799, save $100), but just $599 for those first 10 patients!

Need an EARLY APPOINTMENT?
Try Marissa's New 7:30am Appointment Times! (Limited)

Call today 404-250-3333 or email

[email protected]

Purchase must be made in April, but treatment can occur later. Only 10 of these instant rebates available. First come, first served.

You've heard all the good news about Kybella for treating fat under the chin. Now enjoy an April-only price reduction!

Kybella at Kavali Plastic Surgery and Skin Renewal Center

Dr. Kavali treats to FULL CORRECTION with
ONE LOW PRICE of $1799 (normally $1999)
No games or gimmicks with product quantities.

Ask about other Kybella treatment areas. It's not just for the chin! Jowls, knees, gown rolls...ask us!

Call 404-250-3333 or email [email protected]

Offer Ends 4/30/2018. Book Now! Treatment payment must be made in April but OK to book treatment later.

Check Your Email for CoolSculpting Consult Days at Kavali Plastic Surgery! April 14 is the first consult day and it's filling up fast!

Through Allergan's Brilliant Distictions Program, look for a special invitation email to one of our spring-time consultation days.

Here is an RSVP link if you missed the email: https://coolnet.force.com/CoolEventLandingPage?id=7015A000001dKUHQA2

Day-of only rebates for those that attend and book.

We were the first in Atlanta to have this effective device and we have the right experience.

Get ready for a slimmer summer-time you with CoolSculpting!

* Must leave deposit for treatment day of consult

REFILL YOUR SKIN MEDICA PRODUCTS DIRECTLY THROUGH BRILLIANT CONNECTIONS!

No time to stop in or call? Try Brilliant Connections!
Earn, track, or redeem Brilliant Distinctions® points with every purchase
Special Offers you can only find through the BC program
Discounts on Shipping!
Ways to Auto-Refill your favorites

Click on the Shop Now Button to get started. Link also on www.drkavali.com

Vein Treatments Are Here at Kavali Plastic Surgery

That's right, we can now treat your spider veins here at Kavali Plastic Surgery! Our own Stephanie Parker, PA-C has 7 years of vascular treatment experience and is ready to help. Call us for more info: 404-250-3333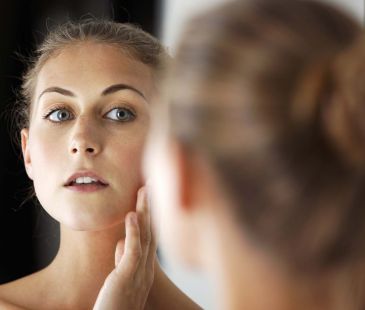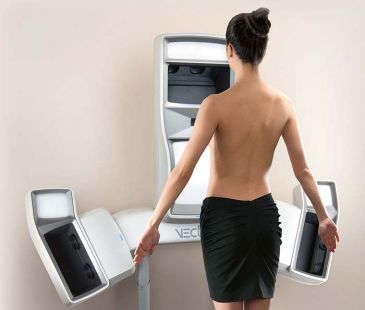 See the Future You
Vectra 3D Imaging
If you've been thinking about plastic surgery, but you're worried about what your results might look like, we have something to put your mind at ease.It's called Vectra 3D Imaging. And it can help you visualize your potential results before you ever commit to having surgery. It can help you make a more informed decision about procedures involving your face, breasts, or body.
Learn More About Our 3D Imaging
See all the Possibilities
Before & After Galleries
"
If you want to be with a practice that will be honest and open with you and set your expectations accordingly then you definitely need to see Dr. Kavali.
- Lisa B.
Celebrating Uniqueness
Dr. Carmen Kavali
Welcome to Kavali Plastic Surgery and Skin Renewal Center. I am thrilled to have you here, and I hope that you will have a rewarding experience with us. This practice is a labor of love for me, and has no shortage of my own blood, sweat, and tears in it. When I started it in 2002, I had no idea where we might end up and no idea how quickly we would grow. Our success is due to our people and our ability to communicate, sympathize, and empathize with our patients.
What we provide is plastic surgery, cosmetic procedures, reconstructive procedures, and skin care. But what people really get from us and from our products is HOPE.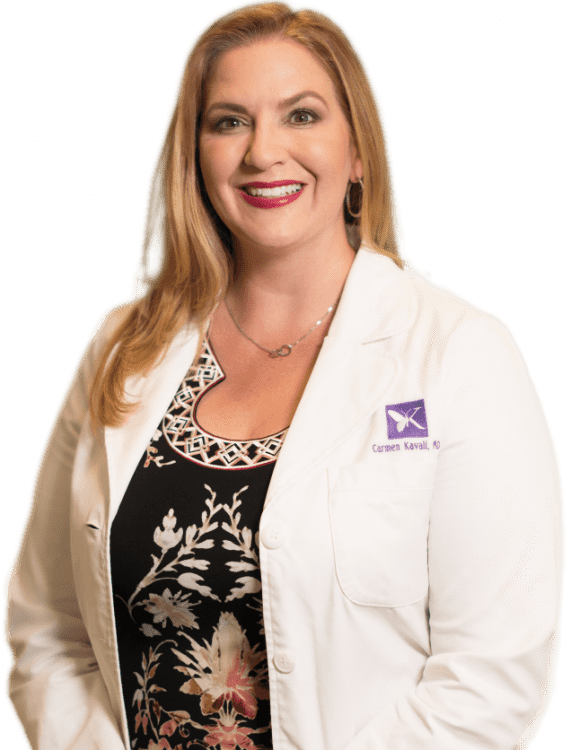 Testimonials
"
For me the difference in this practice is the staff. They remember your name, they are the same smiling faces. You feel like you are the only patient they have.
- Venus B.