Volbella®
Volbella XC® is the newest breakthrough filler. It's is a soft, smooth, hyaluronic acid (HA) filler made with patented Vycross® technology. There is less swelling with Volbella® than with some other fillers, so you can get back to life quickly.
You will begin the consultation process by meeting with our Physician Assistants or Dr. Kavali. She will help to establish your goals for your procedures and take your before photos to accurately track your transformation.
The consultation time is meant to be comfortable and educational. We want you to feel completely informed, so you can make your own personal best decision.
Request a Consultation
Things You Need to Know
Have Questions?
Is Volbella XC right for me?

Is Volbella XC right for me?

There are quite a few fillers available today, which makes choosing the right filler sometimes seem confusing. We will discuss all your options with you and help you choose the filler that's right for you. The fillers on the market today vary in composition, and some are better in specific areas of the face, while others may not be good for certain areas.

What is a Volbella XC® treatment like? Does it hurt?

What is a Volbella XC® treatment like? Does it hurt?

You'll meet with Dr. Kavali or one of her Physician Assistants. They will want to understand your concerns and your goals. Then they will discuss all your options. If you decide to try Volbella XC®, you will be given some ice to place on your treatment areas. This will help numb the skin. You may also opt for a dental block (an injection of numbing medicine into the nerves around the mouth) for complete comfort. The dental block will make your entire mouth numb for a couple of hours. Volbella XC® is pre-mixed with lidocaine (numbing medicine), so the procedure is as comfortable as possible. While it is impossible to make it completely pain-free, the procedure is quite tolerable. We use a tiny needle to inject the Volbella XC® exactly where it should go. You'll see your results instantly! And you can apply makeup immediately after the treatment. You can also get back to all your normal activities right away.

What's in Volbella XC®? How does it work?

What's in Volbella XC®? How does it work?

Volbella XC® is made from hyaluronic acid, which is a natural sugar found in our bodies normally. It's part of our skin, joints, and eyes. But as we age, we lose some of that hyaluronic acid, as well as collagen. Volbella XC® literally fills the lines and wrinkles, smoothing them instantly. The filler particles in Volbella XC® are very tiny, so the product is very smooth. Another thing that sets Volbella XC apart from some other fillers is that attracts water less than most other fillers, so you get less initial swelling after treatment. And it's made with proprietary VYCROSS® technology, which means that Volbella XC® lasts up to a year.

What kinds of things can I treat with Volbella XC®?

What kinds of things can I treat with Volbella XC®?

Volbella XC® is FDA-approved for lip augmentation and for fine lines around the mouth. It is a great choice for smoother lips that are slightly fuller, but never "duck-y". Volbella XC® is also good for undereye hollows and for "necklace lines" (those pesky lines across the lower neck). Talk to Dr. Kavali or her PAs about your concerns, and they will guide you in the right direction.

How long does Volbella XC® last?

How long does Volbella XC® last?

Volbella XC® lasts up to a year. And, don't forget that Dr. Kavali is a National Trainer for Volbella XC®, meaning she was one of the first to use it and that she teaches other physicians how to use it.

What else do I need to know?

What else do I need to know?

Volbella XC® is part of the Brilliant Distinctions rewards program, so you'll earn points that turn into dollars off of future treatments or products, including Botox®, Juvederm®, Voluma®, SkinMedica® skin care, and Latisse® lash grower. If you're not already part of the Brilliant Distinctions program, you can sign up here, or we can help you do it when you come into our office.

Dr. Kavali is proud to have been chosen to be a National Trainer for Volbella XC®. You can rest assured that you will be in good hands.
Testimonials
"
The procedures that Dr. Kavali has performed have been confidence builders for me. It's affected both my personal and business life.
- Lisa B.
DIAMOND GLOW IS HERE! THE BEST SOLUTION FOR HEALTHY, VIBRANT, REJUVENATED SKIN

Diamond Glow (formally Dermalinfusion) is an advanced skin-resurfacing treatment that combines exfoliation, extraction, and infusion of condition-specific serums to improve skin health, function and appearance.
A patented, non-invasive treatment, Diamond Glow is fully customizable and the perfect solution to address a wide variety of skin concerns and conditions from head-to-toe and is suitable for all skin types and tones.
Leave feeling rejuvenated at a very reasonable price point
Dr. Kavali loves her results! (see Instagram @drkavali)

Call 404-250-3333 today or email info@drkavali.com to make an appointment

Allergan's Allē Program is the rewards program preferred by Kavali Plastic Surgery
To get the maximum benefits and savings from all of Allergan's products, we recommend downloading the app.
Often, Allergan sends offers to you directly through the app.
Click the buttons below to get the app
Log in to your account and come see us to apply the savings!
If you have trouble please come on in and we will gladly help :-)

That's right, we can now treat your spider veins here at Kavali Plastic Surgery! Our own Stephanie Parker, PA-C has 8 years of vascular treatment experience and is ready to help. Call or email us for more info: 404-250-3333 or info@drkavali.com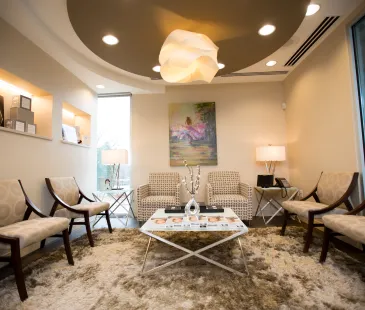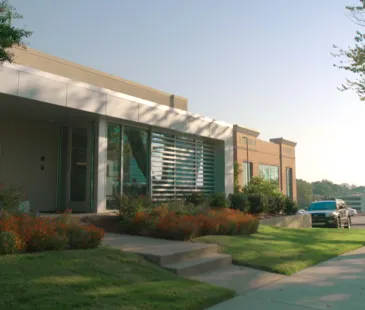 About Kavali Plastic Surgery
Metamorphosis for your mind, body and soul.
What we provide is plastic surgery, cosmetic procedures, reconstructive procedures, and skin care. But what people really get from us and from our products is HOPE.
Request a Consultation