Thanks for printing! Don't forget to come back to Kavali Plastic Surgery and Skin Renewal Center for fresh articles!
Meet the Staff
Welcome to Kavali Plastic Surgery and Skin Renewal Center. I am thrilled to have you here, and I hope that you will have a rewarding experience with us. This practice is a labor of love for me, and has no shortage of my own blood, sweat, and tears in it. When I started it in 2002, I had no idea where we might end up and no idea how quickly we would grow. Our success is due to our people and our ability to communicate, sympathize, and empathize with our patients.
Our goal is to provide you with the "ultimate patient experience". Our well-trained staff will help you understand your procedure, our financial policies, the scheduling of your surgery, and your postoperative care.
Request an Appointment
Stephanie Parker
Physician Assistant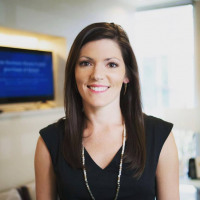 Meet Stephanie Parker, our new Physician Assistant! She has over 6 years of vascular surgery experience and is already building a following with aesthetic injectables.

Stephanie earned her BS in Biology at Georgia Tech. She then went on to earn her Masters of Physician Assistant at Medical College of Georgia in Augusta, Georgia.

Stephanie grew up in a super small town 1 hour south of Atlanta - Jenkinsburg, Georgia. She is recently married (He's UGA grad so new house divided) and she's a Huge Georgia Tech FAN!! Go Jackets!

For fun, Stephanie enjoys world travel! She has visited 9 countries in the last year and can't wait to continue adding more. Recent favorites include Machu Picchu in Peru and Ireland for GT football game. Most exotic places include Vietnam and Cambodia.
Rachel Davis
Physician Assistant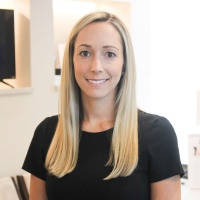 Rachel Davis joined our team in September 2018. A certified Physician Assistant, Rachel has five years of surgical experience and a passion for aesthetics. Prior to joining our team, Rachel worked at one of the largest orthopedic practices in the country, where she specialized in complex surgical procedures and injections.

Rachel studied Exercise and Sport Science with a minor in Spanish at The University of Georgia, Honors Program. She went on to earn her Masters of Science in Physician Assistant Studies at Medical University of South Carolina in Charleston, SC.

A native Atlantan, Rachel loves all things fashion and fitness—and can often be spotted around town at Atlanta's various fitness studios. In her spare time, she enjoys spending time with her husband Zack and son Lawson.
Tina Jones
L.M.E.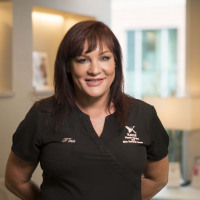 Tina has a solid background in medical esthetics and a passion for excellence in skin care. She has worked with many laser-based devices for hair removal and skin rejuvenation. She is also skilled in Levulan treatments for acne and aging. You might meet her for your skin care consultation, microdermabrasion, chemical peel, IPL FotoFacial, Laser Hair Removal, CoolSculpting, dermaplaning, microneedling (Rejuvapen), or Laser Acne treatment.
Ali Wright
Patient Coordinator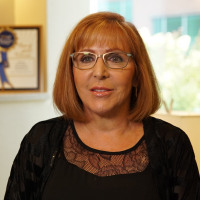 Ali is your point-person for surgery scheduling and surgery financing. You'll meet her after your consultation with Dr. Kavali, and she'll guide you through the entire surgery process. She has great experience and knowledge and is a fantastic client resource.

When she's not at the office, she's spending time with her beautiful family and grandbabies. You can also see her in her Gator gear cheering on the University of Florida.
Mallorie Bonham
Front Office Assistant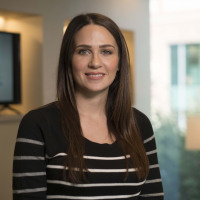 Mallorie is a part of our client services team in the front office. She comes to us with over 5 years of customer service experience in the medical field. She can help you with scheduling your appointment with us, as well as helping to answer any questions you may have.

When she's not answering phones or helping the patients in the office, she spends most of her time outdoors with her husband and her dogs.
Emmalee Davis
MA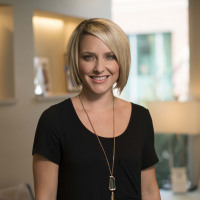 Emmalee is our Medical Assistant. She has worked as a Medical Assistant across many different disciplines for over 8 years. She has an undeniable passion for healthcare, with a strong background in hands-on patient care. She holds a Bachelor's Degree in Health Services Administration from Santa Fe College of Florida.

Originally from Gainesville, Florida, Emmalee is an avid Florida Gator fan. In her spare time, she enjoys running, participating in half marathons, traveling, volunteering in her community, and enjoying all Atlanta has to offer.
Christie Resilard
Client Services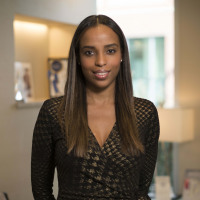 Christie joins our team with over 8 years of client service experience in the hospitality industry. A transplant from the Big Apple, she brings with her a passion to go above and beyond in delivering stellar service. Christie is an experienced Makeup Artist who can help you find your best color match. You'll meet Christie at checkout, located directly across from our Glo Minerals display.

A self-proclaimed foodie and Pinterest enthusiast, Christie enjoys exploring Atlanta's bustling culinary scene and hosting Pinterest inspired family events at her home.
Sunny Norton
Front Office Assistant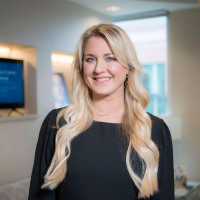 Without a doubt, Sunny's name matches her personality. Her voice is one of the first you will hear when you call our office, and she will cheerfully answer your questions and help you schedule a consultation. She understands our expertise in skin care and aesthetic surgery and can guide you in the right direction.

When she's not at the office, she can be found playing with her son and spending time with her husband. She's also a big University of Alabama fan! ROLL TIDE!
Erik Van Name
Operations Director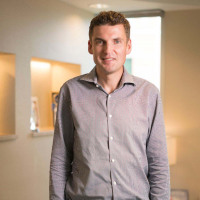 Erik is our right-hand man for all things operational (aside from actual surgery, of course). He is primarily a staff resource, but often interacts with our clients and vendors regarding business matters. His steady nature and sense of humor help to keep us on track.
Testimonials
"
I came to Dr. Kavali because of what I had heard about her personal touch.
- Venus B.