Thanks for printing! Don't forget to come back to Kavali Plastic Surgery and Skin Renewal Center for fresh articles!
CoolSculpting®
CoolSculpting® is non-invasive, unlike most other methods of fat reduction. That means there are no needles, no surgery, no downtime. Our clients often spend procedure time reading, working on their laptops, or just relaxing in our calm spa environment.
CoolSculpting® is safe, FDA-cleared, and effective. Results look natural and many patients see results as early as three weeks following treatment, with the most dramatic results after three or four months.*
The CoolSculpting® procedure can treat:
visible fat bulges under the chin and contour the neck
thigh
abdomen and flank
bra fat
back fat
area underneath the buttocks (banana roll)
Did you know that CoolSculpting® has been fully integrated into Allergan's leading aesthetic portfolio, as well as the Brilliant Distinctions Program? Earn BD points for use towards Botox, Juvederm, Skin Medica and more while you freeze the fat.
Call us today at 404-250-3333 to schedule your consultation to find out if CoolSculpting® is right for you.
*Results may vary and are not guaranteed.
Request a Consultation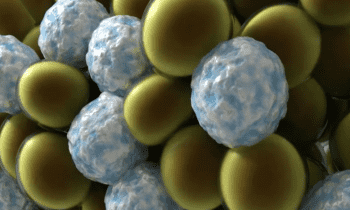 Everyone's Body is Different
Your CoolSculpting clinician will work with you on the best treatment plan tailored to your needs. It may take as little as one office visit to achieve your goals. With different applicators to choose from, your clinician can design a treatment plan that can give you your desired results.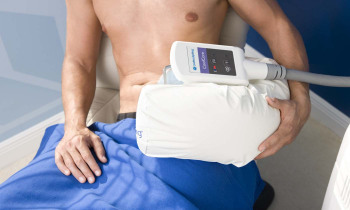 Eliminate Fat Where the Bulges Really Bother You
For some people, a customized treatment plan may include more than one CoolSculpting treatment. For example, you may want freeze away fat from your inner and/or outer thighs—and also get rid of that muffin top. Some practices have multiple CoolSculpting systems and can treat different body areas at the same time.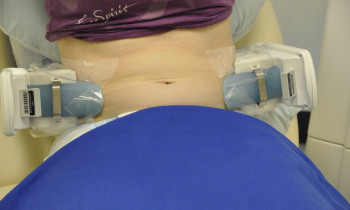 It's a Holistic Approach to Your Body-Sculpting Transformation
Your physician will provide a clinical recommendation of which areas should be treated and how many treatments you will need. The result? The sculpted shape you want.
Request a Consultation
Things You Need to Know
Have Questions?
Who is a candidate for CoolSculpting®?

Who is a candidate for CoolSculpting®?

Anyone who has small amounts of unwanted fat that won't respond to diet and exercise can undergo a CoolSculpting® treatment. This is great for MEN or WOMEN. The consultation process exists to make sure this procedure is right for you, and to offer you alternatives if it's not right for you. That's why it makes sense to see Dr. Kavali, as she offers a full range of options.

How does CoolSculpting ® work?

How does CoolSculpting ® work?

CoolSculpting® works through "cryolipolysis"–essentially freezing the fat cells to death. The procedure uses a precisely controlled cooling method to target, cool, and destroy fat cells. It's so specific that it destroys the fat cells without damaging anything else in the area. Once the applicator is secured to your skin using a vacuum, the cooling begins. One applicator treats one area, and each area takes one hour to treat. Most people have multiple areas to treat, so your treatment may take longer.

What is the actual CoolSculpting® nonsurgical fat reduction treatment like?

What is the actual CoolSculpting® nonsurgical fat reduction treatment like?

During the CoolSculpting® treatment, you may feel a bit cold and you may have some discomfort in the first few minutes of the treatment. However, you will be able to relax, read, talk on the phone, or even get some work done on your laptop (we have free WiFi in our office) during your treatment. After your treatment, you will be able to immediately return to your normal activities. Some patients do experience redness and/or bruising of the treatment area.

What body areas can be treated with CoolSculpting®?

What body areas can be treated with CoolSculpting®?

CoolSculpting® is FDA-cleared to reduce fat on the flanks (love handles), abdomen, thighs, and chin, but we can use it on many other areas of the body for men and women: chin, abdomen, thighs, saddlebags, hips, back, waist, buttocks, knees, and arms.

What is my recovery going to be like?

What is my recovery going to be like?

CoolSculpting® is nonsurgical,so you can get back to normal activity immediately. Some people even go right back to work afterwards. You may experience redness, bruising, tingling, numbness or discomfort in the treated area, but this is temporary and should resolve completely.

What results can I expect?

What results can I expect?

You'll start to see results as early as 3 weeks after your treatment*, with final results seen about 4 months after treatment. Results are gradual as the crystallized fat cells break down and are naturally flushed from your body through your lymphatic system. The areas treated will naturally flatten out during this time. Each treatment should give you about 20-25% in fat reduction. *Actual results and timing may vary

Will I need more than one treatment?

Will I need more than one treatment?

Many men and women do reach their contouring goals with just one treatment. However, if you have a thicker treatment area, you may benefit from a second treatment to maximize your results. It's also important to choose the right number of treatment areas to get the best results possible. Don't sell yourself short–Treat to Transformation!

Have more questions?

Have more questions?

Visit the Coolsculpting FAQ page http://www.coolsculpting.com/the-coolsculpting-procedure/faqs/ Call 404.250.3333
Testimonials
"
For me the difference in this practice is the staff. They remember your name, they are the same smiling faces. You feel like you are the only patient they have.
- Venus B.
Save An Additional $600 On Kybella and Free Botox! Full Correction Treatment

Define Your Jawline While Treating The Fat Under Your Chin

Save $600 (yes, $600) on a Full Correction Treatment with Kybella. Normally $2400, now $1800 until 12/31/17.

AND, as a bonus, receive 25 Units of Botox Free when you sign up for this amazing offer! That's a value of over $300!

Call TODAY 404-250-3333 or email [email protected]

Must have initial treatment by 12/31/17. Must receive second treatment by 2/1/18. Rebates for this program are LIMITED. Must be new Kybella patient.

Platelet-Rich Plasma (PRP) is Here at Kavali! Special Intro Pricing!

The PRP treatment (platelet-rich plasma) uses your body's own organic material to stimulate the growth of collagen and elasticity in skin cells. This procedure can help with sagging skin, deep nasal labial folds, crow's feet, acne scarring, enlarged pores, and other skin texture issues.

Our ReGen system works in conjunction with Microneedling for amazing results.

Introductory pricing available now through December 31, 2017:

PRP with Microneedling $995
PRP with Microneedling and Injection $1395

Call today to reserve a FREE consultation! 404-250-3333 or email [email protected]

EARN DOUBLE BRILLIANT DISTINCTIONS POINTS ON TNS CORE PRODUCTS!

Between Now and January 15th, 2018 you can DOUBLE your BD points on purchases of :

Skin Medica TNS Recovery Complex
Skin Medica TNS Essentail Serum
This offer CAN be combined with other BD offers and coupons.
Your points are distributed automatically

Call today to ask more: 404-250-3333 or [email protected]

Vein Treatments Are Here at Kavali Plastic Surgery

That's right, we can now treat your spider veins here at Kavali Plastic Surgery! Our own Stephanie Parker, PA-C has 7 years of vascular treatment experience and is ready to help. Call us for more info: 404-250-3333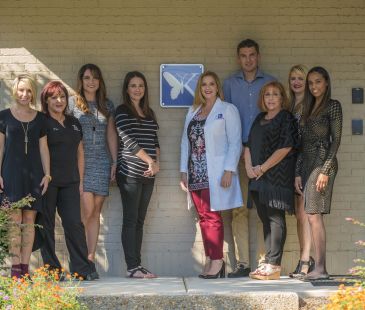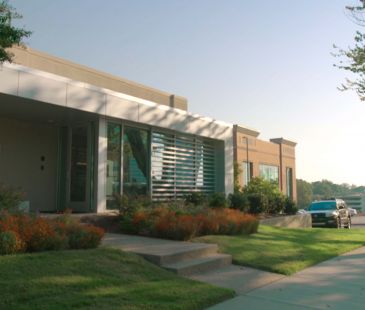 About Kavali Plastic Surgery
Metamorphosis for your mind, body and soul.
What we provide is plastic surgery, cosmetic procedures, reconstructive procedures, and skin care. But what people really get from us and from our products is HOPE.
Request a Consultation