Thanks for printing! Don't forget to come back to Kavali Plastic Surgery and Skin Renewal Center for fresh articles!
Laser Hair Removal
If you're looking for a comfortable, effective way to remove unwanted facial or body hair, you owe it to yourself to consider seeing Dr. Kavali for laser hair removal. With a gentle beam of light, you can achieve lasting, permanent hair reduction on virtually any part of your body, leaving you with smooth, hair-free skin.
When you choose a laser hair removal practice, be sure there's a doctor on-site who oversees all treatment parameters and protocols. The person operating the laser should be a medical professional who is specially trained in laser techniques. Your safety is of utmost importance, and you shouldn't sell yourself short by trusting a "laser spa" with your care. Quality medical care doesn't have to be more expensive than the sometimes substandard care offered by such laser spas—look over our prices, listed below on this page.
Dr. Kavali is proud to offer the most trusted and proven lasers for hair removal and believes that her patients should be well-educated before undergoing any medical procedure.
Request a Consultation
Things You Need to Know
Have Questions?
What You Should Know About Laser Hair Removal

What You Should Know About Laser Hair Removal

In Georgia, literally ANYONE can provide laser treatments! And we do mean anyone—even someone with little or no medical training or background. It is up to you to find out who will be providing your laser hair removal treatment. Ask for credentials and find out what type of training the individual who will be administering your treatment has received. Watch out for laser hair removal centers that offer treatment without direct medical supervision because, ultimately, laser hair removal is a medical procedure that can have side effects.

At our office, you will be treated by Tina or Janice, our Licensed Medical Estheticians. Every one of our clinicians has a wealth of experience with lasers.

You may meet with Dr. Kavali at the time of your consultation for laser hair removal. And Dr. Kavali certainly stands behind her work and the work of her expert staff. You will be well cared-for in any event.

Is Dr. Kavali a Member of the American Society for Lasers and Medicine in Surgery (ASLMS)?

Is Dr. Kavali a Member of the American Society for Lasers and Medicine in Surgery (ASLMS)?

Dr. Kavali is a member in good standing of this prestigous society. Physicians who are members of this society have made lasers an integral part of their medical practice and ongoing medical education.

What Kind of Laser Do You Use for Laser Hair Removal?

What Kind of Laser Do You Use for Laser Hair Removal?

Lasers are not "one-size-fits-all". Different skin types demand different lasers for safe and effective treatment. Some laser hair removal centers with only one laser may try to use that laser on all patients, even though it may not be the best choice for everyone.

Dr. Kavali uses the Cynosure Apogee Elite, which is actually two lasers (alexandrite and nd:YAG laser) in one machine. For some finer hair types and colors, Dr. Kavali may also choose to use Syneron's elos technology, which combines radiofrequency (RF) energy with diode laser.

How Many Treatments Will I Need?

How Many Treatments Will I Need?

We begin with a series of 8 treatments for laser hair removal. All of our packages are quoted for 8 treatments. For most people, this will be more than adequate for great results. Rarely, someone will need additional treatments. We will work with you on an individual basis and get the best results possible for you.

How Much Does Laser Hair Removal Cost?

How Much Does Laser Hair Removal Cost?

Dr. Kavali lists her package pricing for laser hair removal because she knows that it takes multiple sessions to get the type of results that will make you happy. She offers 8-session packages for laser hair removal because her experience has shown that 5 sessions, which is what most "laser centers" offer, are just not enough to get you the results you want. Be sure you're comparing apples-to-apples when you're shopping for prices, since we are quoting 8-session packages and most other places are quoting 5-session packages (or fewer!).

Location
Price
Sessions
Unibrow
$800
8
Lip
$550
8
Chin
$600
8
Upper lip and chin
$800
8
Face (lip, chin, cheeks, sideburns
$975
8
Man's beard
$1800
8
Outer ears
$850
8
Neck, front OR back
$900
8
Chest
$1000
8
Breasts (around areolae)
$700
8
Underarms
$900
8
Arms
$1600
8
Back (entire back)
$2500
8
Back, back of neck, 1/2 arm
$2600
8
Buttocks
$1000
8
Abdomen (complete)
$1100
8
Lower abdomen
$800
8
"Happy Trail"
$800
8
Bikini–any style
$1150
8
Bikini and happy trail
$1200
8
Thighs
$1500
8
Lower legs, incl knees
$1800
8
Entire legs
$3100
8
Hands and feet
$900
8
Hands
$750
8
Feet
$750
8
Legs (whole) and bikini combo
$3500
16
Legs (whole) and underarms combo
$3500
16
Bikini and underarms
$1600 (get underarms 1/2 off)
16
Lower legs and bikini combo
$2400
16
Lower legs and underarms
$1850
16
Men's back and upper arms combo
$2200
16
Men's chest and abs and upper arms combo
$2200
16
Entire body combo: choose 2 large and 3 small areas
$4950–save about $2900!


Our pricing is very competitive. We do occasionally have special events with even more savings. You can sign up for our e-newsletter to get advance notice regarding upcoming events.

Do You Offer Financing Plans?

Do You Offer Financing Plans?

Absolutely! Check out our "Patient Info" page for more details.
Forms & Instructions
Laser Hair Removal Forms
Testimonials
"
Dr. Kavali performed my breast augmentation surgery in June 2004. The results were great! She is kind, considerate' caring and a very talented physician. I am proud to call her my doctor!
- Cathy Ann
DIAMOND GLOW IS HERE! THE BEST SOLUTION FOR HEALTHY, VIBRANT, REJUVENATED SKIN

Diamond Glow (was Dermalinfusion) is an advanced skin-resurfacing treatment that combines exfoliation, extraction, and infusion of condition-specific serums to improve skin health, function and appearance.
A patented, non-invasive treatment, Diamond Glow is fully customizable and the perfect solution to address a wide variety of skin concerns and conditions from head-to-toe and is suitable for all skin types and tones.
Leave feeling rejuvenated at a very reasonable price point
Dr. Kavali loves her results! (see Instagram @drkavali)

Call 404-250-3333 today or email info@drkavali.com to make an appointment

$40 off 2 syringes of JUVÉDERM®* PLUS Earn DOUBLE POINTS when combined with BOTOX®**

*Both syringes should be used during the same visit. No banking. **Must be treated with both at the same visit. Limited time offer, full terms and conditions available via Allē.

THE elōs Plus IS HERE! Take 15% off eMatrix Packages of 3 or 5 this month only!

The elōs Plus combines optical (laser or pulsed light) and radio frequency (RF) energies to deliver comfortable treatments, offering multiple treatments to treat a large variety of skin concerns, including:

eMatrix

(sublative laser)

IPL Fotofacial with RF

(Intense Pulsed Light & Radio Frequency)

Refirme (Infared & RF)

Ends April 30, 2021

$400 Coolsculpting Gift Card for $300!

If you've been thinking about Coolsculpting for the treatment of stubborn fat or you want to add more areas, you can now take advantage of additional savings with a $400 Gift Card for Only $300! Call for details or click here! Then come see us soon....




EXTENDED!!

Purchase

Latisse

®

AND

Instant Bright Eye Cream,

and receive

FREE

Instant Bright Eye Masks!*

*No substitutions. While supplies last.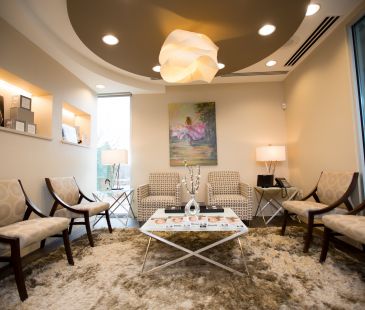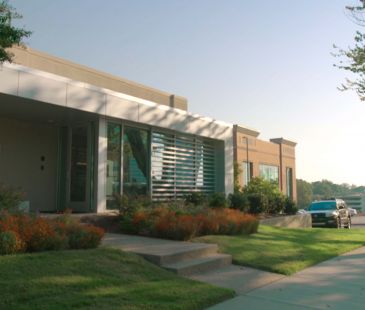 About Kavali Plastic Surgery
Metamorphosis for your mind, body and soul.
What we provide is plastic surgery, cosmetic procedures, reconstructive procedures, and skin care. But what people really get from us and from our products is HOPE.
Request a Consultation