Voluma®
How We Age:
Our skin loses collagen and elastin as we age, so our skin becomes less firm over time. In addition, we lose fat and bone volume in our faces, which means the scaffolding for our skin isn't as robust. In our cheeks, this means the round young cheek becomes a flatter, older cheek.
Voluma® (formally known as Juvederm Voluma XC) is a hyaluronic acid (HA) injectable gel that is FDA-approved to add volume to the cheeks. It's the newest filler in the Juvederm family of products. But Voluma has been used in Europe since 2005 and has been used in over 70 countries worldwide. It's formulated with lidocaine, a numbing medicine, to give you a more comfortable experience.
You will begin the consultation process by meeting with our Physician Assistant, Marissa Benist or Dr. Kavali. She will help to establish your goals for your procedures and take your before photos to accurately track your transformation.
The consultation time is meant to be comfortable and educational. We want you to feel completely informed, so you can make your own personal best decision.
Request a Consultation
Things You Need to Know
Have Questions?
What makes Voluma different from other fillers?

What makes Voluma different from other fillers?

Voluma is the first filler formulated with lidocaine that is FDA approved to replace volume loss in the cheeks. There are other fillers used for the cheeks, but Voluma is one that is known as an HA fillers, or hyaluronic acid filler. Hyaluronic acid is a naturally-occurring compound found in our bodies, mostly in our joints, eyes, and skin. Voluma is made with a special cross-linking technology, called Vycross, which makes Voluma unique in its lifting capacity. This special cross-linking also makes Voluma last almost twice as long as other fillers–up to 2 years.

What is the Voluma procedure like?

What is the Voluma procedure like?

Voluma is an injectable filler, so the procedure is much like that of any other filler. Ice is typically used to numb the treatment area. Voluma is pre-mixed with lidocaine, a numbing medicine, so the procedure is fairly comfortable. the procedure is done gently with a very tiny needle. Photos will be taken before and after your treatment, so you can appreciate your instant results.

How long do Voluma results last?

How long do Voluma results last?

Voluma results last up to 2 years. And you see your results instantly.

Is there any downtime after a Voluma treatment?

Is there any downtime after a Voluma treatment?

You can return to normal activities right after your Voluma treatment. There may be some bruising or slight swelling, which can last for 7-10 days, but this is usually mild. If you are concerned about bruising, ask our office about arnica. Also, be sure to stop taking Vitamin E, aspirin, and other products that increase the risk of bruising, for about 3 days prior to your treatment. Dr. Kavali or her PAs will review your medication list prior to your treatment and advise you appropriately.

Who is a good candidate for Voluma?

Who is a good candidate for Voluma?

Voluma is meant to replace volume lost due to age, but it's also great for younger men and women who don't have well-defined cheekbones. Nearly anyone who needs cheek or midface volume restoration could benefit from treatment with Voluma. Dr. Kavali refers to this treatment as "re-inflating the facial balloon". Basically, the skin sags when the foundation (the balloon) becomes more hollow. When we re-inflate that balloon, the skin "lifts" and the face looks more youthful. With enough filling, and with the right combination of fillers, you can expect to see a tighter jawline and neck, as well as less hollowing in the under-eye area.

Can Voluma be combined with other treatments?

Can Voluma be combined with other treatments?

YES, and it often is! Dr. Kavali and her PAs often use other fillers at the same time as Voluma. For instance, Voluma isn't a good filler for the lips, so Juvederm or Restylane or Restylane Silk might be used at the same time Voluma is used in the cheeks. Or you might have a facial skin treatment done at the same time as your Voluma. There are many options. Be sure to look over our Before and After photos, as many of them do show the results of combined procedures.

What else should I know about Voluma?

What else should I know about Voluma?

You should know that Dr. Kavali LOVES this product! Also, it's part of the Allergan Brilliant Distinctions program, so you can earn and redeem points for every treatment.
Testimonials
"
The procedures that Dr. Kavali has performed have been confidence builders for me. It's affected both my personal and business life.
- Lisa B.
DIAMOND GLOW IS HERE! THE BEST SOLUTION FOR HEALTHY, VIBRANT, REJUVENATED SKIN

Diamond Glow (formally Dermalinfusion) is an advanced skin-resurfacing treatment that combines exfoliation, extraction, and infusion of condition-specific serums to improve skin health, function and appearance.
A patented, non-invasive treatment, Diamond Glow is fully customizable and the perfect solution to address a wide variety of skin concerns and conditions from head-to-toe and is suitable for all skin types and tones.
Leave feeling rejuvenated at a very reasonable price point
Dr. Kavali loves her results! (see Instagram @drkavali)

Call 404-250-3333 today or email info@drkavali.com to make an appointment

Allergan's Allē Program is the rewards program preferred by Kavali Plastic Surgery
To get the maximum benefits and savings from all of Allergan's products, we recommend downloading the app.
Often, Allergan sends offers to you directly through the app.
Click the buttons below to get the app
Log in to your account and come see us to apply the savings!
If you have trouble please come on in and we will gladly help :-)

That's right, we can now treat your spider veins here at Kavali Plastic Surgery! Our own Stephanie Parker, PA-C has 8 years of vascular treatment experience and is ready to help. Call or email us for more info: 404-250-3333 or info@drkavali.com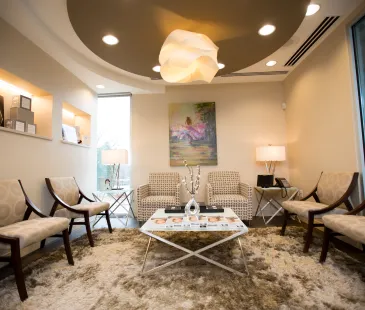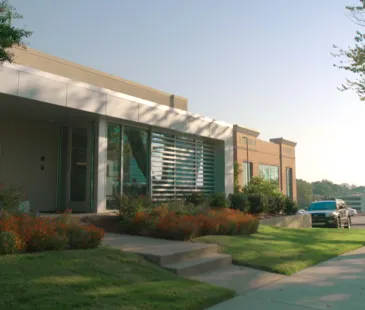 About Kavali Plastic Surgery
Metamorphosis for your mind, body and soul.
What we provide is plastic surgery, cosmetic procedures, reconstructive procedures, and skin care. But what people really get from us and from our products is HOPE.
Request a Consultation