Thanks for printing! Don't forget to come back to Kavali Plastic Surgery and Skin Renewal Center for fresh articles!
Things You Need to Know
Have Questions?
Is Brazilian Buttock Lift Right for Me?

Is Brazilian Buttock Lift Right for Me?

If you're not happy with your proportions, and you have fullness in areas you don't like, and flattening in the buttocks, then you might be right for a Brazilian Buttock Lift. This procedure takes unwanted fat from other areas and adds it to your buttocks. So you can lose those love handles, that muffin top, or those saddlebags, and gain fullness in your rear. We can use nearly any unwanted fat to create a more round shape in your buttocks.

What to Expect During your Consultation

What to Expect During your Consultation

After you arrive at our office, you'll first meet with one of Dr. Kavali's Physician Assistants. They will begin the consultation process by reviewing your medical history, establishing your goals for the surgery, and by taking relevant photographs for your medical record. Dr. Kavali will complete the consultation process by meeting with you to personally hear about your goals for surgery and for a physical exam. This conversation will help Dr. Kavali understand your expectations and determine whether they can realistically be met. The consultation time is meant to be comfortable and educational. We want you to feel completely informed, so you can make your own personal best decision.

How is a Brazilian Buttock Lift Done?

How is a Brazilian Buttock Lift Done?

A Brazilian Buttock Lift is an outpatient surgery done at a fully-accredited surgery center. Dr. Kavali will perform gentle liposuction to remove unwanted fat from the areas you and she discussed in her office. She then uses that fat to sculpt more shapely buttocks for you. The liposuction involves tiny incisions to remove fat from large areas. The fat transfer to the buttocks involves no true incisions, as the fat is transferred using a small cannula, almost the size of a large needle. Dr. Kavali typically does not use drains during this surgery.

Can I Have Other Procedures Done at the Same Time as a Brazilian Buttock Lift?

Can I Have Other Procedures Done at the Same Time as a Brazilian Buttock Lift?

It's very common to combine body contouring procedures into one operative session and one recovery. By definition, the Brazilian Buttock Lift is a combined procedure, since it includes liposuction of various body areas. Many women also have a tummy tuck at the same time as the Brazilian Buttock Lift. Or you could have a breast lift at the same time. There are many options possible. Just talk with Dr. Kavali about your concerns, and she will help you put together a plan that's safe for you.

What Can I Expect During Recovery After a Brazilian Buttock Lift?

What Can I Expect During Recovery After a Brazilian Buttock Lift?

If you have only the Brazilian Buttock Lift done, you will be able to go home the same day as your surgery. If you choose to combine the Brazilian Buttock Lift with other procedures, you may need to stay overnight at the surgery facility, then will be able to go home the next day. You will wake up in a compression garment after your surgery. This garment will help with swelling. You may have some bruising, which will go away in a week or so. You can expect to be able to sit normally on the evening of the surgery. You can expect to sleep on your side for 5-7 days. You do not need any special equipment at home during recovery. You will be sore, but functional. You can drive when you are no longer taking narcotics for pain and you feel like you can react appropriately in traffic. Most people are able to drive sometime near the end of the first week after surgery.

What are the Risks of Brazilian Buttock Lift Surgery?

What are the Risks of Brazilian Buttock Lift Surgery?

Thousands of Brazilian Buttock Lift surgeries are done each year, and most go well with no major problems. But problems certainly can occur, as with any surgery. Some of the potential complications include reactions to anesthesia, blood accumulation that may need to be drained surgically, infection, and failure of all the fat to survive (fat necrosis or resorption). Wound healing problems can occur, as well as poor scarring. Dr. Kavali does everything possible to minimize the risk of any complications. However, if a complication does occur, she'll be right there to help you and guide you through the healing process.

What is Your Scheduling Process?

What is Your Scheduling Process?

Once all your questions have been answered during your consultation, you'll meet with Ali, our Patient Coordinator, who will put together the financial and scheduling information you'll need. We never want you to feel pressured to schedule any surgery. Dr. Kavali prefers that you gather all the information you need and take all the time you need to feel comfortable with your decision to proceed. Once you are ready to schedule your surgery, just let us know. We'll coordinate a surgery date with you, then we'll see you again for your preoperative appointment, which will take place a couple of weeks before your surgery date. Of course, we know that many people (like our out-of-state clients) have special circumstances that may require their preoperative appointment to take place closer to the surgery date, and we're happy to oblige.
Forms & Instructions
Fat Transfer Forms
Testimonials
"
Dr. Kavali and her staff are the most professional, well-trained, caring staff that are concerned with delivering excellent results.
- DW in Atlanta
DIAMOND GLOW IS HERE! THE BEST SOLUTION FOR HEALTHY, VIBRANT, REJUVENATED SKIN

Diamond Glow (was Dermalinfusion) is an advanced skin-resurfacing treatment that combines exfoliation, extraction, and infusion of condition-specific serums to improve skin health, function and appearance.
A patented, non-invasive treatment, Diamond Glow is fully customizable and the perfect solution to address a wide variety of skin concerns and conditions from head-to-toe and is suitable for all skin types and tones.
Leave feeling rejuvenated at a very reasonable price point
Dr. Kavali loves her results! (see Instagram @drkavali)

Call 404-250-3333 today or email info@drkavali.com to make an appointment

$40 off 2 syringes of JUVÉDERM®* PLUS Earn DOUBLE POINTS when combined with BOTOX®**

*Both syringes should be used during the same visit. No banking. **Must be treated with both at the same visit. Limited time offer, full terms and conditions available via Allē.

THE elōs Plus IS HERE! Take 15% off eMatrix Packages of 3 or 5 this month only!

The elōs Plus combines optical (laser or pulsed light) and radio frequency (RF) energies to deliver comfortable treatments, offering multiple treatments to treat a large variety of skin concerns, including:

eMatrix

(sublative laser)

IPL Fotofacial with RF

(Intense Pulsed Light & Radio Frequency)

Refirme (Infared & RF)

Ends April 30, 2021

$400 Coolsculpting Gift Card for $300!

If you've been thinking about Coolsculpting for the treatment of stubborn fat or you want to add more areas, you can now take advantage of additional savings with a $400 Gift Card for Only $300! Call for details or click here! Then come see us soon....




EXTENDED!!

Purchase

Latisse

®

AND

Instant Bright Eye Cream,

and receive

FREE

Instant Bright Eye Masks!*

*No substitutions. While supplies last.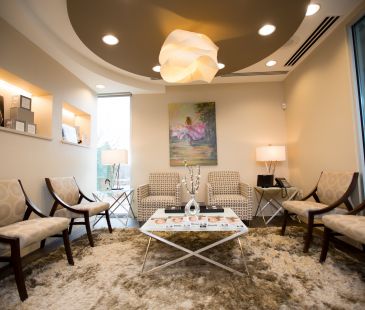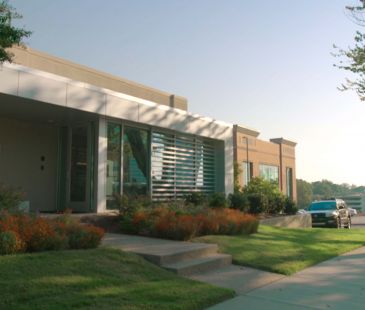 About Kavali Plastic Surgery
Metamorphosis for your mind, body and soul.
What we provide is plastic surgery, cosmetic procedures, reconstructive procedures, and skin care. But what people really get from us and from our products is HOPE.
Request a Consultation