Platelet-Rich Plasma (PRP)
The PRP (platelet-rich plasma) uses your body's own organic material to stimulate the growth of collagen and elasticity in skin cells. This procedure can help with sagging skin, deep nasal labial folds, crow's feet. acne scarring, enlarged pores, and other skin texture issues.
PRP is blood plasma that has been separated using a centrifuge; red blood cells are removed, leaving a serum of platelets and plasma that is usually combined with a small amount of filler. The high platelet content promotes new cell growth in damaged tissue and can regenerate skin cells; the filler enhances the plasma's effect in deep wrinkles.
Call us today to find out more about this cost effective procedure.
404-250-3333
Intro
PRP, or Platelet Rich Plasma, is a tested and proven procedure to stimulate your own skin to become healthier, brighter, and smoother. In fact, it's a procedure that uses your own blood to stimulate your own skin. The improvements include smoother and brighter skin, and there is minimal or no recovery time.
Find out more about this in-office procedure that could change your skin.
You will begin the consultation process by meeting with our Licensed Medical Esthetician, Tina Jones. She will help to establish your goals for your skin and take your before photos to accurately track your transformation.
The consultation time is meant to be comfortable and educational. We want you to feel completely informed, so you can make your own personal best decision.
Things You Need to Know
Have Questions?
How does PRP work?

How does PRP work?

We all have platelets in our blood, and we know that platelets are important in helping our blood to form a clot to stop bleeding. That's the fact most people know about platelets. But platelets do so much more than that. It turns out that platelets contain growth factors, which are just specialized proteins. When your skin is injured, your platelets go to work, releasing their growth factors, which promote healing and stimulate new collagen--platelets are a key part of regenerative healing in our skin.

We can harness the power of your own platelets to work on your own skin and give you a smoother, brighter appearance.

How is the PRP procedure done?

How is the PRP procedure done?

Once we meet with you, determine your skin goals, and examine your skin, we can decide together if PRP is a good option for you. Your PRP procedure will usually begin with a microneedling procedure. The microneedling creates tiny channels in your skin, so the PRP can work deep in the skin, not just on the surface.

We'll make you comfortable as a little of your blood is drawn. Then we use specialized tube and a centrifuge to spin the blood and separate its parts. We can isolate the platelets using this technology.

Once the platelets are isolated, we can use them in two ways:

as "glide" for the microneedling procedure, meaning as a thin layer of fluid on your skin that allows the microneedling to proceed smoothly and moves the PRP into deeper skin layers
as an injectable, meaning we can use the PRP as a "filler" under your skin. It's important to know that the PRP is not meant to add any fullness or volume to your face (although it will do this temporarily). Instead, it's meant to put those growth factors exactly where you need them to fill wrinkles from the inside out.

What areas can be treated with PRP?

What areas can be treated with PRP?

PRP can be used nearly anywhere in the skin to treat wrinkles, fine lines, coarse texture, acne scarring, and discoloration.

Common treatment areas include:

Upper face: forehead, crows' feet (lines around the eyes)
Midface: cheeks, smile lines, undereye area, parentheses (nasolabial folds)
Lower face: around the mouth, jawline
Neck/Chest: decolletage
Hands
Upper arms

How long does the PRP treatment take?

How long does the PRP treatment take?

Microneedling with PRP takes anywhere from 45-90 minutes, depending on the area you're treating and how we're using your PRP (as "glide" or as "injectable" or both).

What results can I expect from PRP?

What results can I expect from PRP?

Microneedling with PRP will not give you surgical results, but it will greatly improve skin quality, tone, and texture. You'll start to notice better skin in about 3 weeks, and you'll see continued improvement over the next 6 months, as new collagen peaks 6 months after treatment.

How many PRP treatments will I need?

How many PRP treatments will I need?

Most people benefit from a series of PRP treatments, typically 3-6 session, spaced 4-6 weeks apart. Acne scarring can be particularly challenging and may require more treatments for full effect.

How long do PRP results typically last?

How long do PRP results typically last?

Because PRP results are due to your skin's own regeneration, your natural aging process is what makes the results lessen over time. You can typically expect results to last around 18-24 months.
DIAMOND GLOW IS HERE! THE BEST SOLUTION FOR HEALTHY, VIBRANT, REJUVENATED SKIN

Diamond Glow (formally Dermalinfusion) is an advanced skin-resurfacing treatment that combines exfoliation, extraction, and infusion of condition-specific serums to improve skin health, function and appearance.
A patented, non-invasive treatment, Diamond Glow is fully customizable and the perfect solution to address a wide variety of skin concerns and conditions from head-to-toe and is suitable for all skin types and tones.
Leave feeling rejuvenated at a very reasonable price point
Dr. Kavali loves her results! (see Instagram @drkavali)

Call 404-250-3333 today or email info@drkavali.com to make an appointment

Allergan's Allē Program is the rewards program preferred by Kavali Plastic Surgery
To get the maximum benefits and savings from all of Allergan's products, we recommend downloading the app.
Often, Allergan sends offers to you directly through the app.
Click the buttons below to get the app
Log in to your account and come see us to apply the savings!
If you have trouble please come on in and we will gladly help :-)

That's right, we can now treat your spider veins here at Kavali Plastic Surgery! Our own Stephanie Parker, PA-C has 8 years of vascular treatment experience and is ready to help. Call or email us for more info: 404-250-3333 or info@drkavali.com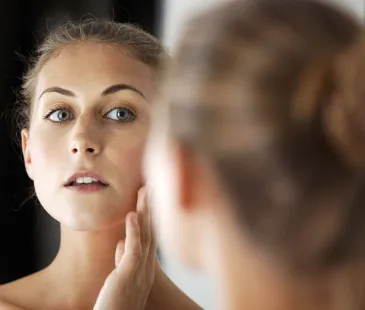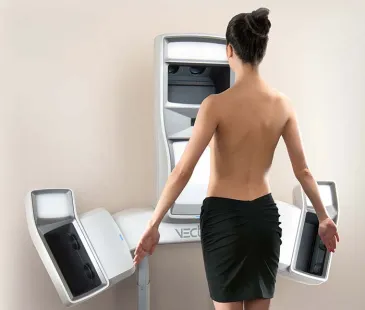 See the Future You
Vectra 3D Imaging
If you've been thinking about plastic surgery, but you're worried about what your results might look like, we have something to put your mind at ease.It's called Vectra 3D Imaging. And it can help you visualize your potential results before you ever commit to having surgery. It can help you make a more informed decision about procedures involving your face, breasts, or body.
Learn More About Our 3D Imaging